17th Yamato from Yamato 2520
Posted:
Wed May 28, 2014 7:46 pm
Hi all,
Just finished the 3D CAD model for this ship from which these 2D drawings were taken. It's as faithful to the OVA as I could make it.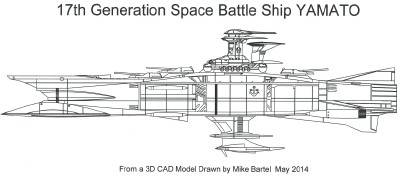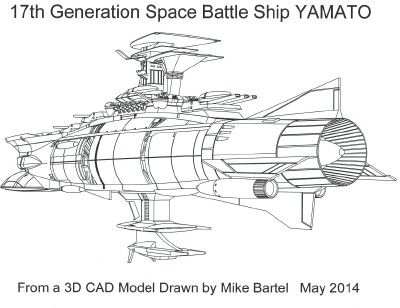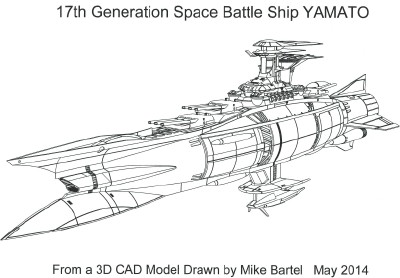 Very cool-looking design. One of the higher points of the 2520 series. Length 382m.
Mike Bartel